Inst-A-Rent
Instantly rent your next property securely online without any hassles.
Find the property you love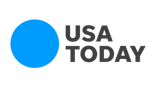 How does it work for Tenants?
Rent your way! Inst-A-rent removes friction from the rental process.
Step 2 - Fall in love
Getting your dream home is easy and stress-free! Search for a property, when you're ready to take it off the market, just pay the deposit! We make finding love in real estate possible today - no more waiting...
Step 1 - Get Verified
Complete Tenant Screening 360 Verified before or after you search for your next home, With pre-approval on available rentals and personalized offerings - there won't be anything standing in your way when it comes to renting your next home!
Step 3 - Inst-A-Rent
You're one step closer to having your home! But first, pay the deposit and sign the paperwork all on the App. You'll then pick up the keys at an agreed-upon time with no hassle from us - how easy is that?!
Hear from real users!

"I listed my property on Houzlet was a great experience and so easy! I instantly had an entire team of leasing agents working for me! I was so impressed, with the leasing team! They handled the initial inquiries, leasing signing, and tenant screening. All I had to do was click one button and collect my rent!"
Hear from real users!

"My house was empty for almost 3 months, as soon as I listed my home on Houzlet, and my property was rented within a week. I decided to try Houzlet s instant rental to see how that would go. I was able to set the pass-fail criteria. Once the Tenant request came in I was able to see their credit report with proof of income and background check. I uploaded the lease agreement we both signed it and the tenant paid the first and security directly through Houzlet. It was such a smooth process!"
Hear from real users!

"I was having a hard time finding a rental online until I found Houzlet.com. I didn't have time to drive around and look at properties with agents. It was so easy to find a home that I liked on houzlet and I was able to instantly rent it!"
Hear from real users!

"With the slowdown in the market, coming across Houzlet has been a lifesaver! I've been able to do a few rental deals a day all from my home!"
How does it work for Property Owners?
Ready? Set, Rent!
Set Pre-Approval Defaults
With the property owner or manager setting their pre-approval defaults, they can ensure that only qualified tenants apply for rentals. For example: Tenants who have an 680+ fico score and 2.5X income with no eviction & criminal records are pre-approved.
One-Click Application Approvals
The process is as easy and straightforward, with a one-click application. You will receive a signed lease, Tenant Screening, and payment that guarantees your first month's rent within seconds of clicking "Approved."
Move-In & Key Exchange
Schedule the Key pick up with the Tenant, as for the rest? We got it! We will automatically debit the security deposit from Tenant's account on their move-in date. Then automate all future rent payments through our wallet.