Introducing 360 Verified, the most secure tenant screening, income verification, and payment platform. We authenticate 5 major data points to verify a Tenant such as Credit Reports, Background Checks, Bank Accounts, Payroll, and Biometrics with ID.
An identity verification intelligent engine analyzes thousands of technological and behavioral variables in seconds, matching people to more than 10,000 government-issued IDs from over 190 countries.
Income Verification
Finally Income verification you can rely on! Tenants connect directly to their company payroll, this includes ADP, Paychex, Uber, Walmart, Verizon, and more! For self-employed individuals, Tenants connect their bank accounts to verify income by deposits.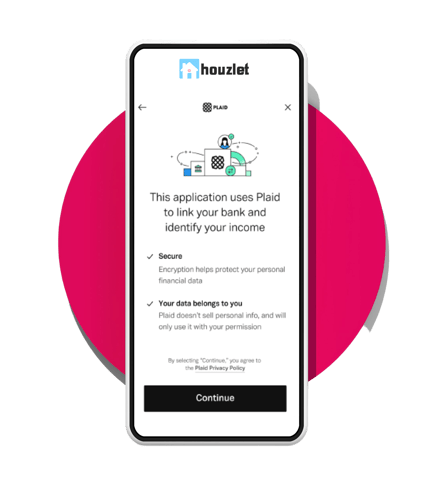 Tenant chooses their bank. Self-employed individuals can verify income from deposits to their bank.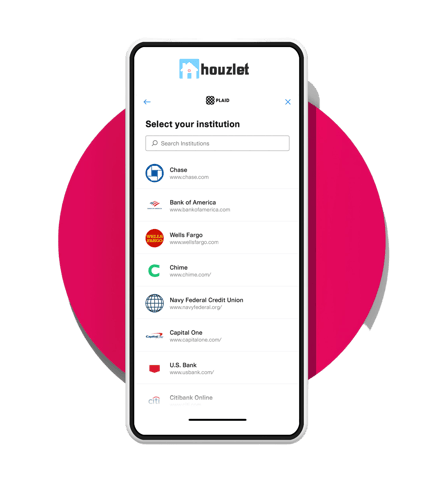 Tenant will connect directly to their payroll company such as ADP or Paychex.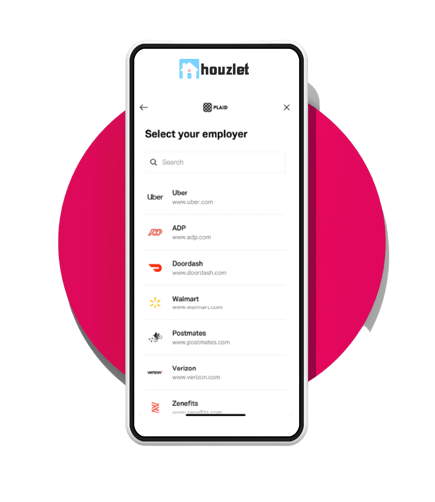 Credit Checks
Designed specifically for tenant screening. SmartMove tenant credit checks use ResidentScore to predict rental eviction risk 15% better than traditional credit scores.
Criminal Report
Over 370 million criminal records from state and national databases provide comprehensive information for landlords that help property owners steer clear of problem renters.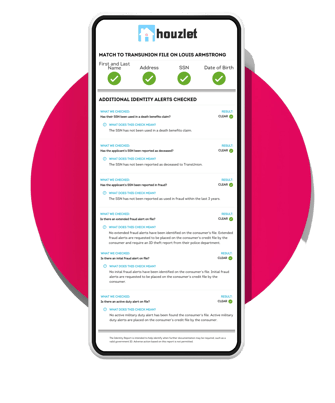 Eviction History
One of the largest eviction databases subject to the FCRA with 16+ million eviction records can better predict future behavior by analyzing your prospective tenant's eviction history.