Uncover the Ultimate Solution for Short and Long-Term Rental Management
One listing endless opportunities
Full-Service Management
Guaranteed Rent
62,000 Listings
Virtual Leasing Office
Marketing
Tenant Screenings
More.......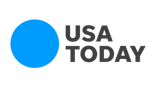 Our Mission
Houzlet is on a mission to make renting your next home easy! Our goal is to power the world's rental experience by removing friction in one seamless online platform. Houzlet makes renting seasonal homes and long-term rentals easier than ever before – all from your phone. We're disrupting the real estate market, one renter at a time!
Managers
Unlock the potential of your rental business with Houzlet. Experience seamless scaling of your operations and rentals with our comprehensive services.
Owners
Discover how our services can assist you in effortlessly managing and renting your properties, providing instant solutions for property owners.
Seasonal vs Long Term?
We can help you with renting your home on a seasonal basis without any hassles.
The increased flexibility in rental options has resulted in a rise in seasonal rentals, with nearly 20% of all rentals in the US being of this nature.
Seasonal tenants are willing to pay up to 80% more compared to the rates of a traditional long-term lease.
This trend highlights the growing demand for flexible housing solutions and the potential for higher rental income for property owners.
Inst-A-Rent
Embrace Inst-A-rent and say goodbye to face-to-face viewings and rent your home entirely online. Rent your next home online in 3 easy steps!
Our Technology
Our app simplifies the tedious process of renting properties. Tenants and Agents can effortlessly complete the entire rental process online.
Security
Introducing 360 Verified, a KYC solution for tenant screening, and income verification. We authenticate 5 major data points to verify users to prevent fraud.
Hear from real users!

"I listed my property on Houzlet was a great experience and so easy! I instantly had an entire team of leasing agents working for me! I was so impressed, with the leasing team! They handled the initial inquiries, leasing signing, and tenant screening. All I had to do was click one button and collect my rent!"
Hear from real users!

"My house was empty for almost 3 months, as soon as I listed my home on Houzlet, and my property was rented within a week. I decided to try Houzlet s instant rental to see how that would go. I was able to set the pass-fail criteria. Once the Tenant request came in I was able to see their credit report with proof of income and background check. I uploaded the lease agreement we both signed it and the tenant paid the first and security directly through Houzlet. It was such a smooth process!"
Hear from real users!

"I was having a hard time finding a rental online until I found Houzlet.com. I didn't have time to drive around and look at properties with agents. It was so easy to find a home that I liked on houzlet and I was able to instantly rent it!"
Hear from real users!

"With the slowdown in the market, coming across Houzlet has been a lifesaver! I've been able to do a few rental deals a day all from my home!"
Press
Read more about us and how we are changing how the world rents properties.